Safe harbor
23 September 2023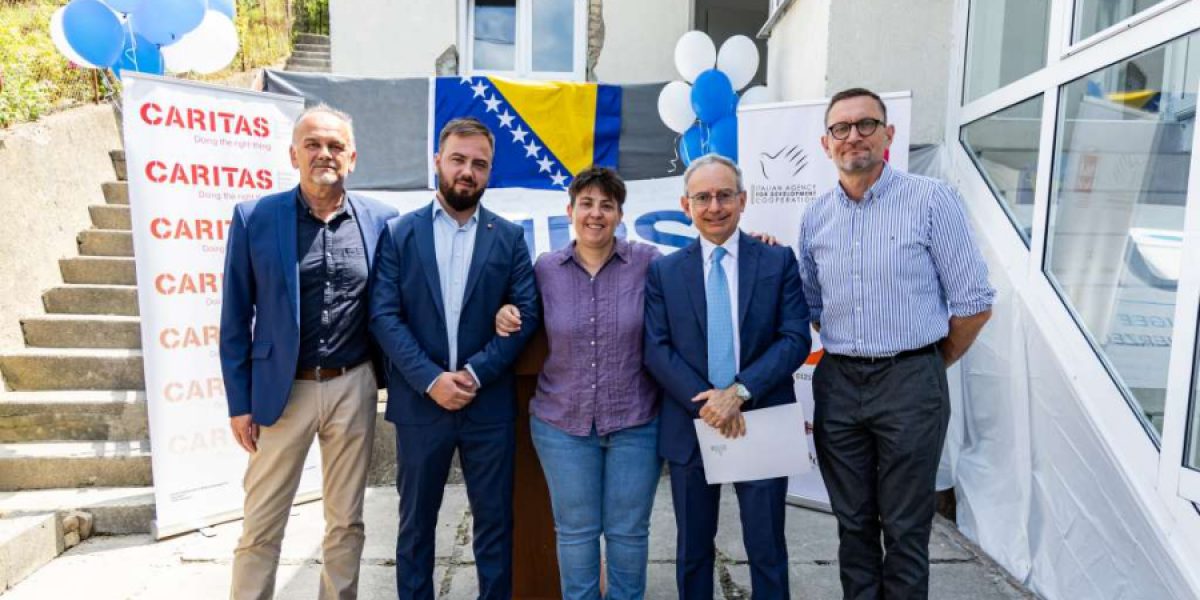 JRS BiH opened a Reception Center for minors seeking asylum and vulnerable unaccompanied/separated children in Sarajevo in order to provide them with the safety and warmth of a home, as the country manager Vedran Mihić emphasized during the center's opening ceremony.
I want to emphasize that this is a significant step forward in our effort to ensure protection, safety, and support for the most vulnerable group of children in our society.
Unaccompanied minors, who are exposed to various forms of risk and trauma, are often faced with challenges and difficulties that many of us cannot even imagine. Many of them leave their homes, countries, and families because of violence, poverty, or other difficult circumstances. Leaving behind everything they know, they often face unknown territory, loneliness, and a lack of support.
That is exactly why we are here today, to provide them with an oasis of safety, love, and support. A safe house for unaccompanied minors will be their home – a place where they will feel protected, respected, and loved. They will be given the opportunity to recover from the traumatic experiences they have gone through, while at the same time, they will receive education, health care, and psychosocial support to help them build their future.
This safe house would not have been possible without the cooperation of many people and organizations who recognized the importance of this project. Thank you to everyone who participated in donating, volunteering, and providing expertise to make this house a reality. Your dedication and kindness not only helped build this physical structure, but you have created hope for many young people and given them a second chance in life.
But this is not just a building – this is a place of hope, love, and renewal.
It is a place where young people will feel accepted and supported. In this safe house, their stories will be heard, their freedom will be respected and their dignity will be restored.
And while we are here today to celebrate the opening of the safe house, we must not forget that this is only the beginning of our journey. Our responsibility towards these young people does not end today. We must continue to work together to ensure they have access to the education, health care, employment, and other resources they need to build a better future.
On behalf of the entire team of this safe house, I want to express my deepest gratitude to all of you who have supported this project and who are here today to celebrate with us. Let this house become a symbol of hope and solidarity, not only for our city but for the whole society.
Thank you.