Our activities in the month of April
23 September 2023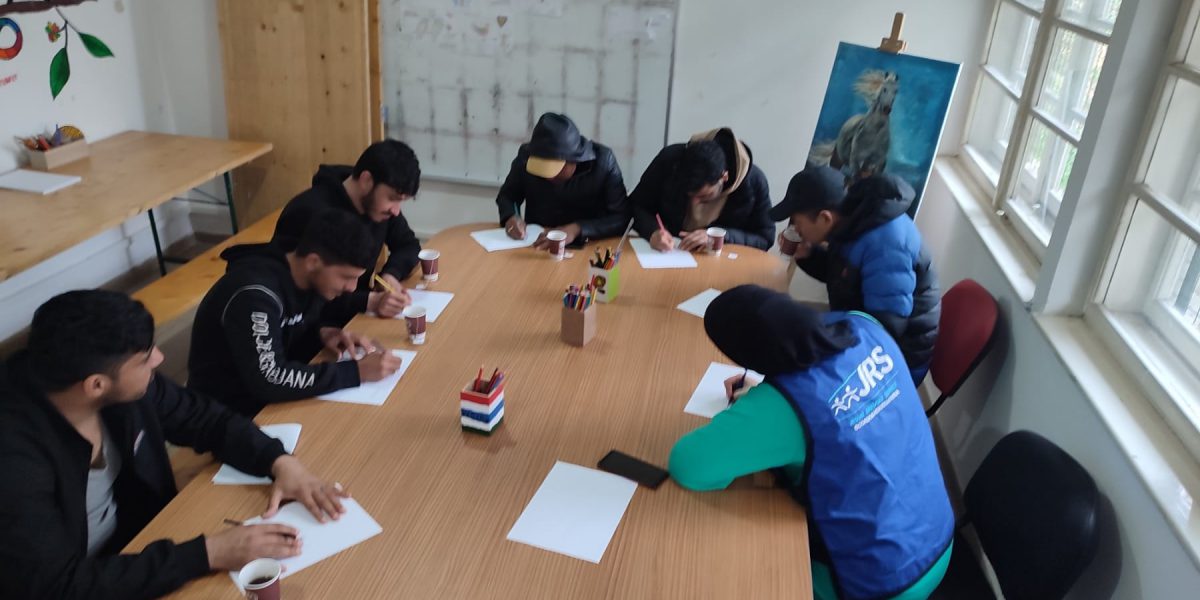 In the month of April, we celebrated the holidays, Easter and Ramadan Eid. We celebrated a new life in communion with the Catholic parish in Bihać, and the faithful had the opportunity to receive special gifts from refugees from the PPC Borići. During the month of Ramadan, we organized Ramadan evenings, and iftars, for the first time with minors from PPC Ušivak, as well as asylum seekers and asylum seekers, all in cooperation with InterGreat Center in Sarajevo. We wanted to provide them with a feeling of home warmth, security, and stability through the joint preparation and eating of traditional Afghan food. With the same desire, to provide the feeling of warmth of home and safety to unaccompanied minors, we started cooperation with Caritas Switzerland with the aim of opening a Safe House for minors. The first phase was successfully completed, with financial help from Caritas Antonian in a quiet and green environment in Sarajevo. Happy and grateful, we continue on, we have a lot of work ahead of us.
And in order to guide others in the difficult path that minors go through on the Balkan route on their way to the dream "European" home, we hosted Michael Bochenek from Human Rights Watch (HRW). It was Michael Bochenek who devoted the last ten years of his life to documenting the lives of underage refugees and migrants and families with children at European borders because they were forced to leave their homes in search of economic stability, peace, and security. He visited the field locations in Velika Kladuša with us and interviewed young people from Afghanistan, Kashmir, and Pakistan who testified to him about their experience of pushbacks on the Croatian border. We talked about the reality of pushbacks and the possibilities of intervention and influence on public opinion, as well as on the Ministry of the Interior of the Republic of Croatia, in our show "Blessings of the Traveler" with Michael Bochenek. Through documenting cases of violence at the border, its intention is to bring the neglected and invisible topic under the public's scrutiny and to take concrete steps, such as sending reports and recommendations to the Croatian government and the Ministry of Internal Affairs. This is the beginning of our cooperation with HRW, the first joint step is writing an article for the Europe Observer and the next is extensive documenting of cases of violence on the border in Croatia.
Until now, our advocacy program was based on a radio show and advocacy texts, through which an effort was made to sensitize the wider audience to the suffering of refugees and migrants. One of these articles about the experience of working with refugees and migrants at the railway station in Rijeka was nominated for the prestigious European Press Prize. This made the text itself available to an even wider audience, as this is by far the most important thing for us. Violence doesn't happen somewhere, out of our sight, where we are helpless, but right at our door. And there is always something we can and must do.
This month we also visited refugees from Ukraine and creative workshops were held through the regular cycle of psychosocial support. We continued with the acquisition of medical aids and medicines, painting equipment for the talented artist Oksana from Trnopolje. We also organized a sales exhibition of traditional Ukrainian headdresses, which are produced by Svitlana. It means a lot to them and to us, as it is a small step towards independence and financial stability. It means a lot when they don't have to live on humanitarian aid alone. We intend to encourage their self-employment.
These blossoming spring days were very busy here with us in JRS. Creative workshops in TRC, like origami, Heart activities, and the IT competition "Fast finger", to name just a few of them. Then there was a lot of food delivery to the asylum seekers and refugees from Syria. Besides that is hard not to mention our medical services, like dentist and ophthalmologist services, and last but not least our Barbershop in Lipa. Always full of stories and good energy.
Maybe just one thing, well it is spring, so we were also gardening in TRC Blažuj.
No matter how short people stay with us we are trying to give them at least some sense of home, no matter how temporary it is.