Trauma treatment
23 September 2023
|

Roberta Nikšić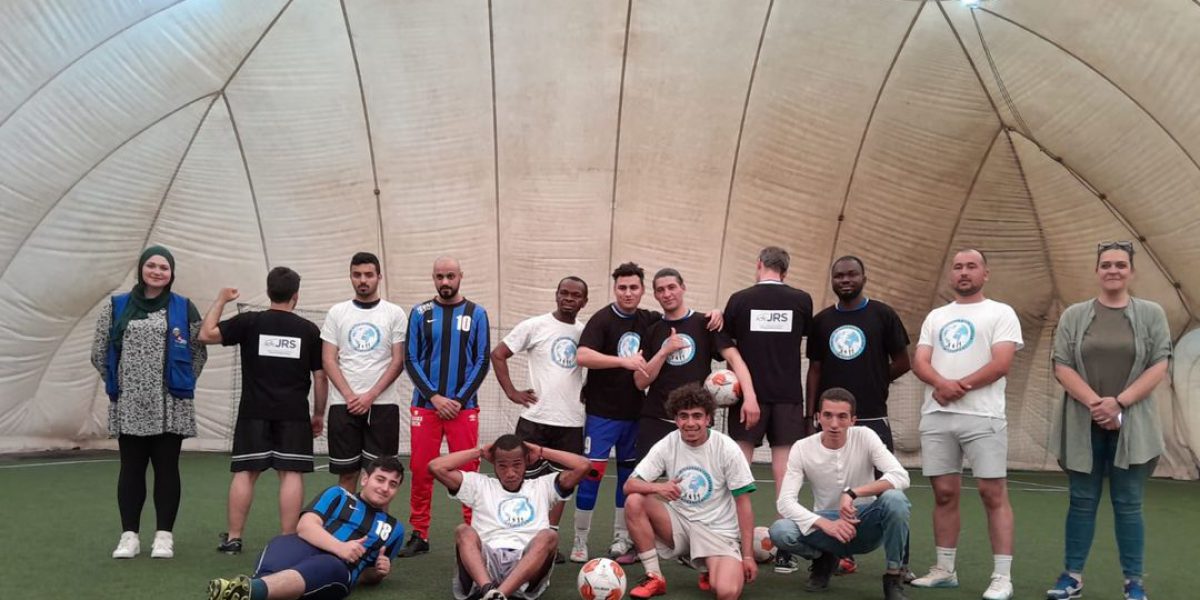 This month was framed by different educations because we always pay special attention to them. They are the initiator and corrective of our mission. Thus, at the beginning of the month, we were present at a training session on mental health organized by Médecins du Monde. It was important for us to hear and confirm how trauma can be healed when people have support, and sometimes just listening is the step to healing. When people know that they are not alone and that they are not isolated.
And what kind of traumas migrants and refugees go through on their way to the European Union was confirmed by the 94-page Human Rights Watch (HRW) report published at the beginning of May. By going to the field and visiting outreach locations in Velika Kladuša together with Michael Bochenek, our team contributed to the creation of this report. Over 100 people were interviewed during the past three years. What has been happening continuously and consistently for a long time on the Croatian border, pushbacks to Bosnia and Herzegovina has been confirmed. How people feel and what they experience is best described by the following testimony:
"Sometimes I ask myself Am I a person, Am I somebody, or just a migrant? More or less animal to them. Why do they treat us this way? It is not right. Don't send us back. Don't frustrate us like this. Now I have no money. I have no food. How do I survive? Yesterday night one man wanted to kill himself." Emmanuel, a young man from Ghana
These kinds of reports take people out of the anonymity of their suffering. What is happening at the border of the European Union is not covered up. People on the move don't stay alone. It is important for us to show the refugees that they are not alone, isolated and that they will receive support. Timely support heals trauma.
And the employees of JRS BiH Amina Šurković and Emina Hošić testified about their experience of working with people on the move and providing support to them in the program "Blessing of Travelers" on Radio Marija. Their attitude towards migrants and refugees, about the way they work with them, is perhaps best described by one of Amina's sentences: "Every person I met was a teacher to me".
In order for all these teachers to have better living conditions while they are here with us, we continued to provide dental services and purchase medical aids, hearing aids, and eyeglasses. Sometimes even the most ordinary mobile phone brings great joy, as it was in the case of a man who had spinal surgery and is recovering in PPC Lipa. He could call his family and tell them he is fine. That he will be fine. Our method of providing support continued this month as well through the provision of psychological-creative Heart workshops in PPC Borići.
We also try to alleviate loneliness through the organization of unique sports events that connect asylum seekers and migrants from PPC Blažuj. Here, football is not just football, but a sense of community and an opportunity to create new friendships. Likewise, our hair salon and barbershop in PPC Lipa is not just a barbershop for people from the Middle East, but a place for socialization. Having such a place in a container settlement 20 kilometers away from civilization means a lot to isolated migrants. Due to the importance and need of such a place, we also opened a barbershop in PPC Blažuj. Its importance and practical need are evidenced by the attendance. It is always full, just like the one on Lipa.
And in order to sensitize young people from the local community to the suffering of refugees and migrants and encourage them to volunteer, we continued with our activities related to organizing screenings and discussions about films that promote activism, youth initiatives, and the fight for a better position of different groups in society. This time we did it in cooperation with the Center for Education and Research 'Nahla', which brings together young women interested in being active in society.
We ended the month with another training session, this time for new employees who will provide support to unaccompanied minors within our Safe House in Sarajevo. In order for that house to become a real home for minors, colleagues from the JRS Serbia, Maja Negrojević, and Milica Perović, shared their rich experiences and good practices from the Pedro Arrupa Integration House.
Young people in the Safe House will get a chance to be even better and greater teachers for us. And they will not be alone.